The new F71 Multi-axis teslameter from Lake Shore Cryotronics features in an excellent video on the YouTube channel of Brainiac75.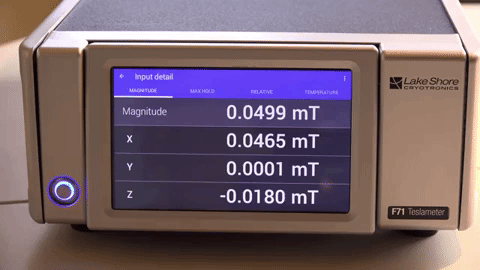 In the short film he demonstrates how to measure Earth's magnetic field strength and orientation with the instrument's sensitive 3-axis probe, proving how much easier it is to do so without using a compass, magnets or a protractor – you need to watch from the beginning to see this bit.
Brainiac75 features a lot of magnet/magnetism related material on his channel, so it's well worth a look. It may get stuck on you, as we were quite drawn to it!
---
---
---
---
---
---
---
---
---
---
---
---