The Seebeck effect is the direct conversion of temperature differences to electric voltage and vice versa. A thermoelectric device creates voltage when there is a different temperature on each side. Conversely, when a voltage is applied to it, it creates a temperature difference.
By using the CryoLab from DEMCON kryoz, it is possible to measure the Seebeck coefficient of a material sample, wire or thin film from 373 Kelvin down to cryogenic temperatures. In this informative video, DEMCON kryoz demonstrate how such measurements are made using their equipment. For more information, please contact us.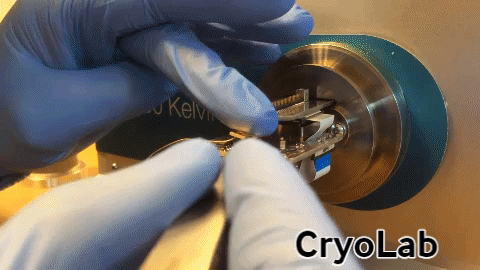 ---
Andeen-Hagerling manufacture the world's most accurate capacitance bridges and standards, and their AH 2700 models offer unparalleled stability, resolution, linearity and accuracy in a multi-frequency capacitance/loss bridges.


The numerous state-of-the-art features of the AH2700 make it an exceptionally user-friendly instrument, with unmatched precision that enables it to open up new applications in calibration, manufacturing and scientific research.
The AH2700 is the culmination of over 40 years of Andeen-Hagerling experience in bridge design and manufacture. The unique ratio transformer and the temperature-controlled, fused-silica capacitance standard make the instrument a true bridge for measuring highly accurate capacitance/loss figures which are independent of the exact test frequency (50 Hz – 20 kHz) and immune to mechanical shock.
Applications
Dielectric Characterisation
Carbon Nanotubes, Nanowires and Quantum Dots
Dilatometry: Thermal Expansion, Magnetostriction
Ferroelectrics
Biophysics
Liquid Crystals
Low Temperature Physics
Magnetocapacitance, Magnetoresistance and Magnetodielectric effects
Magnetometry
Pressure/Capacitive Bolometry
Scanning Capacitance Microscopy (SCM)
Spectroscopy
Single Electron Tunneling (SET)
Structure And Phase Transitions
Superconductivity
Superfluids
Tunneling
Atomic Layer Deposition (ALD)
Nano-Force Metrology
Precision Positioning
Scanning Tunneling Microscopy (STM)
Glasses
Gravity
Semiconductor Test
Electrical/Capacitance Metrology
For more information on this and the other Andeen-Hagerling instruments we offer, please contact us.
---