The Elliot Scientific December newsletter is now available. In this issue we start offering WITec confocal Raman imaging solutions within the UK and Ireland, Mad City Labs say Nano-ZL is ideal for high-speed multiwell plate imaging, Rugged Monitoring introduce multi-channel capability with new T301 module, and Seebeck coefficient measurement is explained in a video from DEMCON|kryoz, plus our winter holiday schedule.
To view it in a browser, click here.
To read it magazine-style online, click here.
To download it as a PDF, click here.
If you would like us to keep you up to date through our monthly email newsletters, then subscribe using this link.
---
The Seebeck effect is the direct conversion of temperature differences to electric voltage and vice versa. A thermoelectric device creates voltage when there is a different temperature on each side. Conversely, when a voltage is applied to it, it creates a temperature difference.
By using the CryoLab from DEMCON kryoz, it is possible to measure the Seebeck coefficient of a material sample, wire or thin film from 373 Kelvin down to cryogenic temperatures. In this informative video, DEMCON kryoz demonstrate how such measurements are made using their equipment. For more information, please contact us.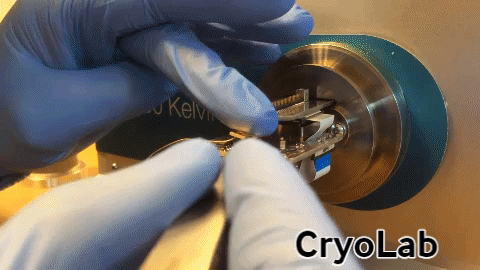 ---